Video and audio transfers from video99.co.uk


The most affordable and flexible video to DVD service in the UK.
A personal service by an engineer with 25 years of video experience. We're only happy when you are happy.

Most tapes cost £12 for up to 2.5 hours, extra copies £3.50, discounts for quantity. Lowest professional transfer prices in the UK but the highest quality.

Quick turnaround time as standard. Urgent jobs completed same day, often at no extra charge.

Audio tapes to CD, video tapes to DVD. Transfers to computer files for you to edit or share, at exceptionally competitive rates, to suit PC and Mac.

International video format conversion at no extra charge. Obscure and rare international variants covered.

The widest range of video cassette formats in the UK. Other transfer companies send their customers' tricky jobs to us. **

Show reels of actors, camera operators and producers provided for the TV, radio and movie industries, casting agencies.

---
Our studio has just been refurbished and so we have a small backlog to clear over the next few days, please bear with us.

---
How to request an audio or video transfer

Use the easy order page below or here. Just select what kind of tapes you have and supply your details. Transfers to DVD or computer files.
Click on the
symbols above for information on the format. Using this form implies acceptance of cookies.

If you don't know what kind of tapes you have, or want to see pictures of them, scroll through this page.
If for any reason you get stuck filling out the form, just email me and I'll help you personally. It's a personal service I offer, not like some of the big video editing houses. I understand that in many cases you will not be able to tell how much material is on the original recordings. In which case, assume that the tapes are fairly full and send payment accordingly, I will refund any surplus by means of a cheque sent with your finished recordings. Payment is best by cheque to video99, but Paypal is also accepted (to colin@video99.co.uk, a small surcharge usually applies), or even good old fashioned cash and Postal Orders. Please read our Terms and Conditions, which form part of the agreement.

If you would like to speak to me personally, you can telephone Colin during normal hours on: 01752 881652, or email colin@video99.co.uk
Postal address: The reason our address is not on the site? To prevent any loss or confusion caused by tapes arriving unannounced and without a return address, we ask that you contact us first before sending tapes. So please fill out the order form, or email colin@video99.co.uk, or telephone Colin during normal hours on: 01752 881652, and then we'll send you the full postal details.

A note about quality and value for money: There are some transfer services out there offering to squeeze 3 or even 4 hours of video onto a DVD for about a fiver. But recorded DVDs can only provide full resolution for up to 2.5 hours, so you know they are not providing you with full resolution transfers. Do they use the best equipment, do they use Digital Timebase Correctors for best possible results, do they carefully adjust the colour alignment and other controls to correct imperfections on the tape? No, not at that price, you know they don't. They can also hide other costs, for example one of the "cheap" companies charge £25 to repair a faulty tape, but video99 charges just £5 and sometimes waives that too. Video99 has long lists of very happy customers, see the testimonials on each of the format pages, and you can see that we provide the highest possible quality. We also have fantastic discounts for quantity and extra copies start from just £2.50 each. The "cheap" companies can also let you down because they can't handle any recordings which are unusual formats, foreign TV systems or difficult tapes, and they can make you wait months before returning your tapes if they can't run them! So who provides the best value?
If you want your tapes back after you have the DVD copies: Not everyone needs their tapes returned once they have the DVDs or computer files, but if you do (and I recommend it), we will need to add postage costs. For a single video tape in the UK, this is usually £3. For larger quantities, and tapes from outside the UK, I will let you know. Ideally can you ensure you send the tapes in a package which is sufficiently large and robust for me to use to send back your original tapes. Usually I will send the DVDs to you ahead of returning your tapes, then when you've confirmed you are happy with the DVDs, I will return your tapes. This way I can help you further if necessary - for example you can now see you want a different part of a tape transferred on its own or you want extra copies. When you receive your tapes back, you may notice that the record tabs have been removed or switched to the safe position. The first thing I do with a tape is make sure that it cannot be recorded on, so protecting your important recordings.
** Work taken on for other businesses can be supplied without video99 branding on DVD menus, and supplied on plain white or silver printable disks ready for re-branding.
---
Whatever your tape, watch it on DVD! Many different video formats can be transferred to DVD, or to DV-AVI computer files for you to edit with a PC or Mac, or even onto miniDV and DVCAM tapes.
Click below on the tape format you have to read a little about the video tapes and see the prices for transferring to DVD. If you you're not sure what your tape is, scroll down this page until you see it, or just ask for help. I have possibly the largest selection of video cassette formats available in the UK. All kinds of video cassette and camcorder tapes can be copied to DVD at prices which make it well worth leaving it to an expert.
Not only do I offer a cheap video to DVD transfer service, it's a personal and helpful service with the highest possible quality and attention to detail as standard. I'm happy to help when you don't know which tape an important recording is on, or you have other special requests. Bulk discounts are available if your work requires 10 DVDs or more, just ask.
| | |
| --- | --- |
| Click to read more about... | |
| Beta (Betamax) | video99 is the UK Beta specialist, covering rare international variants and PCM audio too. |
| VHS / VHS-C SVHS (Super-VHS) / S-VHS-C | All international variants fully covered. Digital Timebase Correctors used for the best results. |
| Video2000 (V2000 / Video Compact Cassette) | video99 has a wealth of experience with the V2000 format. |
| Video 8 Hi8 Digital8 | Superb results from the best equipment in the UK, and international variants fully covered. |
| miniDV / HDV / DVCAM | International variants covered too. Transfer to or from digital tapes. Now HDV 1080i capable for both tape sizes. |
| DVCPRO | It's hard to find transfer services for the DVCPRO format. |
| microMV | International variants covered, and help with micromv editing too. |
| Betacam / Betacam SP and Digital Betacam / BetacamSX | Excellent results at a much lower cost than the London based companies, international variants covered too. |
| Umatic (lo-band, hi-band, U-matic SP) | video99 is possibly the only UK business to support all international variants of Umatic. |
| Philips VCR (N1500), VCR-LP (N1700) and SVR | video99 is the only transfer agent in the world specialising in all variants of these tapes. |
| | video99 is the only transfer agent in the world offering this exceptionally rare format in both PAL and NTSC. |
| MII format from Panasonic | video99 is almost unique in supporting this rare professional format. |
| DVD | Extracting from unfinalised DVD-RW, DVD-Ram, camcorder mini DVDs and more. |
| Audio Transfers | All kinds of audio tapes; DAT, cassette, open reel and more. To CD or computer. |
| Questions and Answers (FAQ) | Includes help on how to copy miniDV to DVD. |
| Television systems | PAL / NTSC / SECAM explained. |
| News from video99 | A little blog about our work. |
We have an easy order page, just select what kind of tapes you have and supply your details.
Be careful who you trust your precious memories to. I am a qualified electronic engineer with 25 years of video editing and servicing experience. I've been transferring video to DVD since the very start of DVD recording equipment, and I put that special care and attention into my work which shows. Yet my prices are as low as the cheapest on the Internet. I also offer more tape formats than possibly any other company, in some cases at a third of the cost of the competition. I use Digital Timebase Correctors to get the very best results, many transfer services do not have these. I can also do special services such as taking stills from a video, transferring confidential or private video material, DVD-Rom video files, repairing damaged tapes and more, just ask.
Example price: Betamax video including Hifi stereo sound of 2:30 hours, copied to DVD for £12. An extra copy for £3.50. If you can find anyone advertising a lower price, do tell me! No VAT to add, we deliberately keep turnover below the VAT threshold.
---
Transfers of video to DVD-Rom and Hard Disk files for your own editing.
Some people like to use their own computer and software to edit up DVDs for themselves, perhaps using Avid DVD by Sonic or Movie Factory by Ulead or Pinnacle Studio for example.
Very popular are transfers of video to DV-AVI files on hard disk. These hard disk transfers are suitable for both PC and Apple iMac video editing and cost just £7 - £8 per hour for 10 hours or more (£10 per hour for short jobs). All video formats are now available with this option. You can provide the hard disk, or you can order one from a supplier such as Ebuyer, DABS or SVP and have it shipped directly to me. Just email me for this option if you are interested, it's proving very popular and is highly economical for larger jobs.
I also offer the service of transferring most video formats to DVD-Rom as high quality MPEG2 or MPEG4 files. Prices start from £15 per 90 minutes for VHS, Beta and Hi8 for example. Other options include transfers to video clips for use on web sites. Sometimes I am asked to copy video tapes to miniDV, so that the tape can be played into a computer for further editing. The option above of copying to hard disk is a better way to do it. However if you really want recordings copied onto miniDV, I can do this too! Just email me for this option if you are interested. Other options include copying to DVCAM, VHS, S-VHS or other tape formats.
Showreel videos and DVDs for casting companies
I can transfer all video formats to make up video clips and / or DVDs for performers, camera operators and programme producers, ready to send to potential clients or casting agents or companies such as Spotlight. These will be made up quickly and affordably, to a professional standard, and you can preview the work as it progresses to be sure you are absolutely happy with the results. Just ask if you require this.
---
A typical selection of messages I've had from customers of my video tape to DVD transfer service recently are included in the sub-pages for each format. Just click on the list of different types of cassette above. For many more, see the archived testimonials page. If I carry out a transfer job for you, I would very much appreciate a few lines from you which I can add to the lists. Just send it by email, and your name of course will not be published.
There's an independent index service we are listed on, and you can add reviews there too.
---
If you have any questions, just email

me and I'll reply promptly. Also see the video99.co.uk Questions and Answers (FAQ) All material on this web site is copyright www.video99.co.uk and www.colin99.co.uk though trade marks remain with the manufacturers.
See my Beta (Betamax) web page. Other sites of mine: My Homepage, The Hillman Avenger car, Pictures of Plymouth, BSB & Squarials, a Virtual Loft full of stuff and my HiFi page which has more information on video and audio equipment. We are listed on: Activplymouth.com the most comprehensive guide for Plymouth on the internet.
My guestbook: Read My Guestbook! | Sign My Guestbook!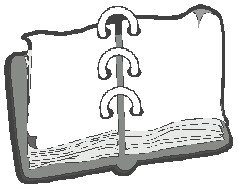 Visitors (counting since Nov'05):
---
Sponsored links: