DVD transfers from video99.co.uk

The UK's most affordable and flexible DVD to DVD transfer service.
Laserdisc to DVD or video files.

A personal service by an engineer with 20 years of video experience.

Discounts for quantity.

Lowest prices in the UK but the highest quality.

Laserdisc transfers, both NTSC and PAL.


DVD-Ram and mini-DVD disks copied and edited.
---
Have a DVD-Ram disk that you can't play? Or a rewritable DVD which you can't seem to play on some DVD players, perhaps one recorded in DVD-VR mode? Or a DVD recorded somewhere which you need duplicating? A miniature 3" DVD which you would like copied to a normal 5" sized one? A DVD-RW recorded in VR mode that you can't play? I can do all of these, just ask. I may be able to assist with NTSC to PAL DVD transfers too, so ask if you require this. We have a professional CD / DVD polishing machine which can be used to help recover scratched discs, the cost for polishing depends on scratch severity but will generally be about £10 - £20 per disc plus the cost of copying.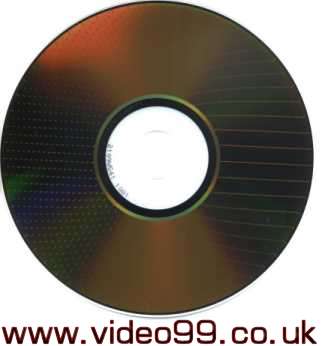 A DVD-Ram disk has odd looking patterns underneath, and may come in a special "caddy" box. I can do DVD-Ram to DVD-Video transfers for you at low prices.
Contact me with your requirements for any DVD to DVD transfers so I can give you a quote. Prices start from £2.50 per DVD, or even less in volume.
If you have a DVD of any type recorded on a camcorder which has not been finalised (so you can't view it), I can probably assist with that too, just ask.
Use the easy order page, just select what kind of DVDs you have and supply your details. DVD-RAM to DVD transfer. DVD copying.

---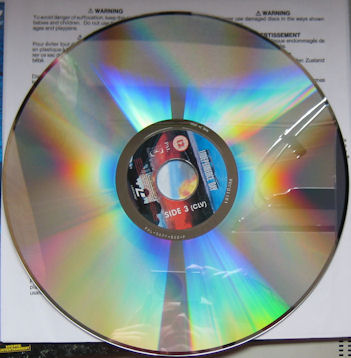 We can run both NTSC and PAL Laserdiscs to DVDs or high quality video files using our rare professional Pioneer LD-V4300D player which includes an integral timebase corrector for fantastic results (other machines may be used to suit certain customer requirements). Contact me with your requirements for any Laserdisc to DVD or video file transfers so I can give you a quote. Prices from at £25 (plus post) for a straight PAL Laserdisc to DVD (or video files) transfer of about an hour.

Here is a BBC pamphlet from arund 1984 showing new releases on VHS, Beta, V2000 and Laserdisc.

---
TESTIMONIALS
Some recent testimonials for www.video99.co.uk DVD video transfers
""I have used Video99 on a number of occasions over the years and they have always provided a quick, efficient and professional service, I would not hesitate to recommend them. Bruce." This time, SVHSC tapes and a DVD to video files on a hard disk. 11.05.16

"Colin transferred some obsolete tapes and discs for me with excellent results. He took great care to keep me informed at each stage of the process and produced the end products in a most professional and businesslike manner for a very reasonable price. His technical expertise is exceptional, as is the pride that he takes in a job well done. Abban." Laserdiscs and VHS tapes to DVDs. 25.01.16


"Many thanks Colin, received the DVD today and am very please! Thank you Nick" Unplayable camcorder DVD-R recovered. 29.01.11

"Reliable and good service. Will use again. James" Corrupted DVD rebuilt to new working DVD. 05/10/09

"I am very graceful to you for your services and hope the unusual nature of my jobs did not cause you too much trouble. It's been a pleasure doing business with you - many thanks and best wishes Reg" Audio and video clips taken from DVD to make up new DVDs. 17/09/09

"Hi Colin David would like to pass on his thanks for the DVD's and what a great job you have done now they have had chance to view them. He was particularly pleased with the case covers you had created with the photos, so once again thank you very much. Kind regards Anne" A cracked DVD of a once-in-a-lifetime skydive, recovered to a new DVD with colour printed box. 01/09/09.

"Hello Colin Just to let you know the DVDs arrived safely today, and they are absolutely brilliant - thanks so much. Best wishes. Gillian" 06/08/09 NTSC DVDs run to PAL DVDs.

Hi Colin I got the DVDs back yesterday so thanks very much, they are great. I have also passed your details onto a friend who needs some videos sorted so hopefully she will be in contact with you soon too. Kind regards Ann" 06/08/09 recovery of unplayable wedding DVD

"Hi Colin, This is just to, very belatedly, sorry, that all is well with the copies that I received. Thank you very much! and I shall certainly recommend you. Best wishes, Sue" DVD-Ram to DVD. 11/05/2009
---
If you have any questions, just email

me and I'll reply promptly. Also see the video99.co.uk Questions and Answers (FAQ) All material on this web site is copyright www.video99.co.uk and www.colin99.co.uk though trade marks remain with the manufacturers.
See my Beta (Betamax) web page. Other sites of mine: My Homepage, The Hillman Avenger car, Pictures of Plymouth, BSB & Squarials, a Virtual Loft full of stuff and my HiFi page which has more information on video and audio equipment.
My guestbook: Read My Guestbook! | Sign My Guestbook!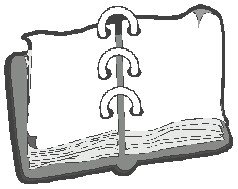 Visitors (counting since Nov'05):
Last updated 02 July 2011
---
Sponsored links:
AddMe.com, Search Engine Marketing