Digital S / D9 transfers from video99.co.uk

The UK's most affordable and flexible D9 transfers.

A personal service by an engineer with 30 years of video experience.
Though DVDs are still possible, most customers take video files on a USB stick or hard disk (depending on running times).

Costs just £25 per tape, less for quantity, for this very rare format.

---
The JVC D9 format, initially called Digital S or Digital-S, was an interesting attempt by JVC to provide a professional studio format with nearly the same performance as Digital Betacam at a lower cost. It can be thought of as DVCPRO-50 recorded on a W-VHS tape, in that it uses a double data rate DV codec and records onto a metal formulation tape which is broadly the same as a VHS tape. The format was not a commercial success, but even so tapes do pop up from time to time.
We have featured this format on two YouTube videos: Part 1 and Part 2.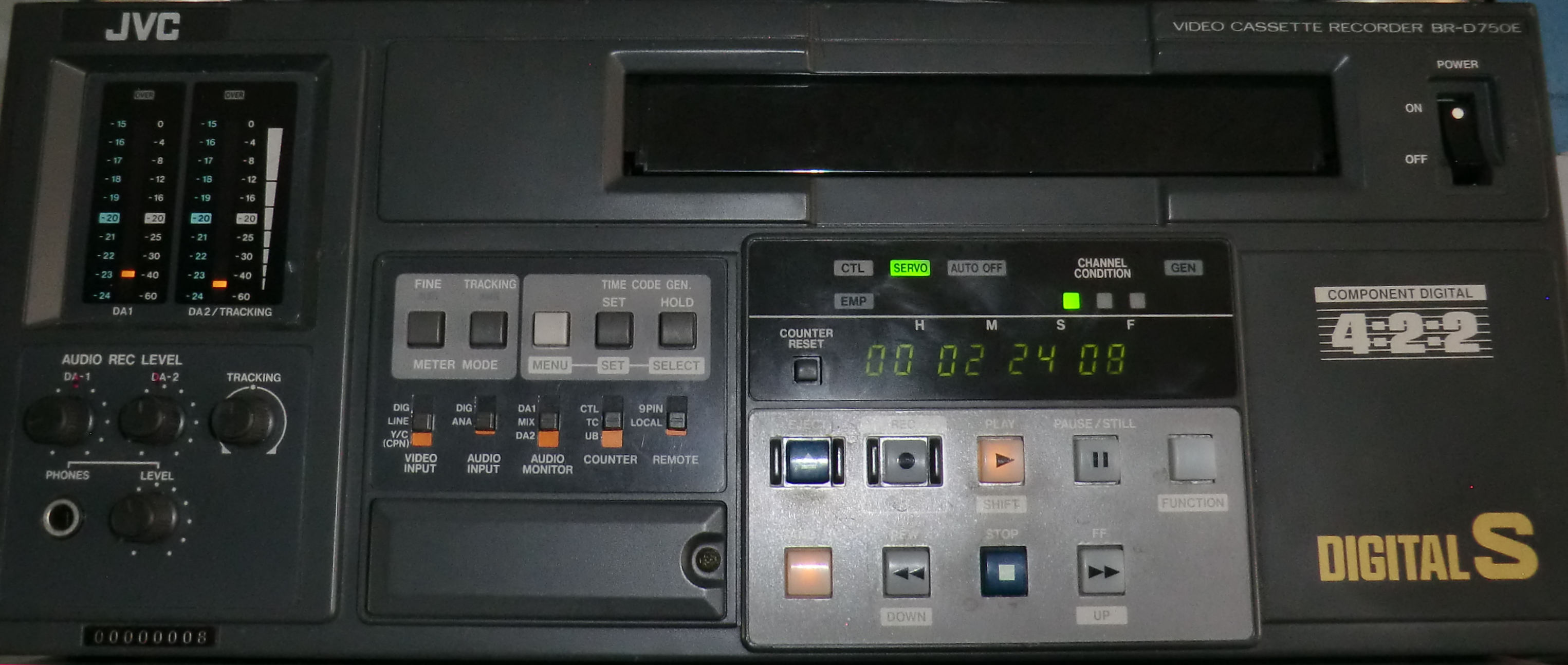 We have a pure digital route for transferring these tapes to DV-AVI files. Larger file formats are not presently supported due to the digital interface installed on this JVC BR-D750E machine. Being a professional format, I recommend taking video files rather than DVDs, since video files are higher quality, easier to edit, share and back up. At the moment we support this format in the PAL television standard only.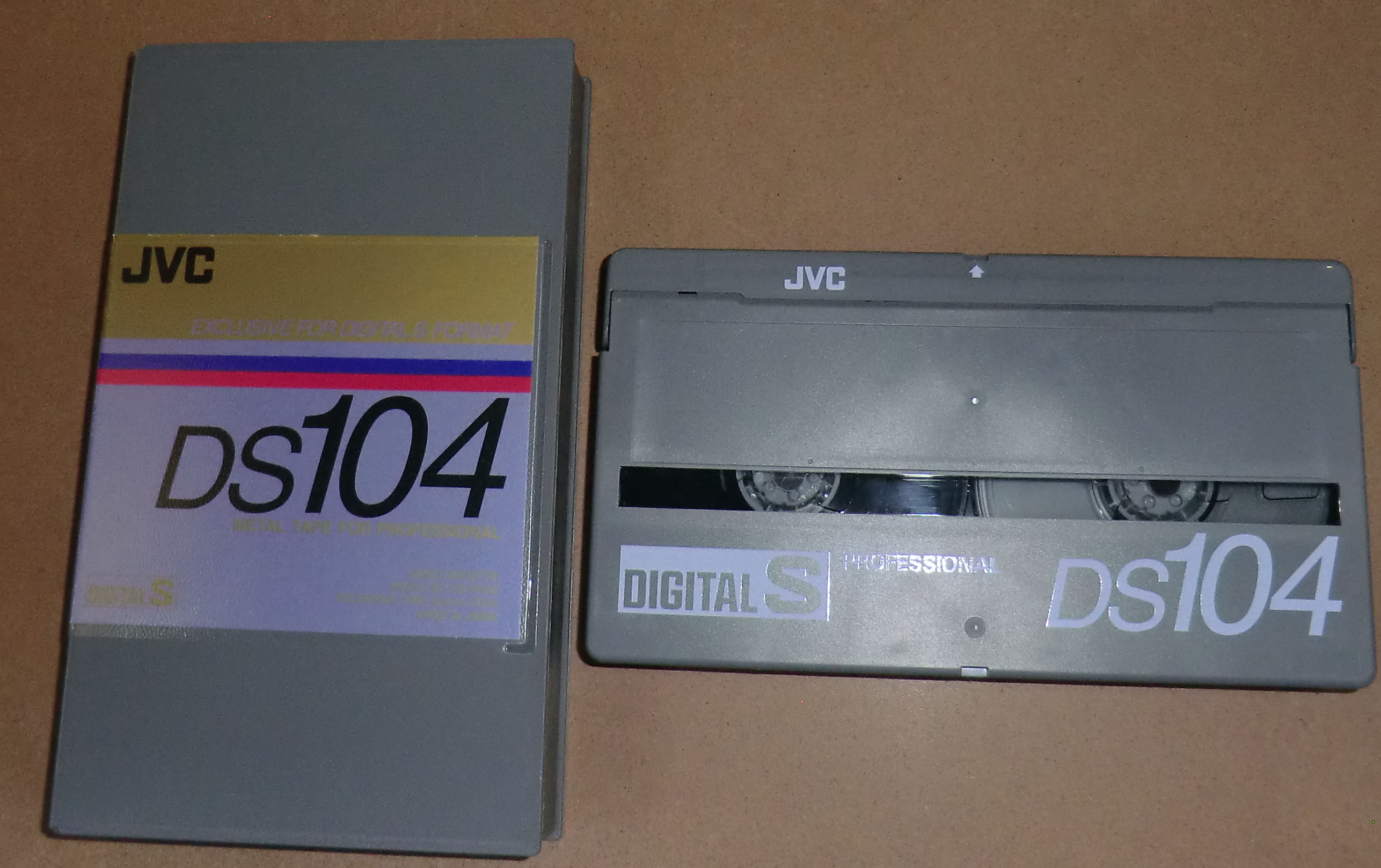 Digital S or D9 tapes look similar to VHS and are branded JVC or Fuji.
---
How to request a Digital S / D9 video transfer.
We have a easy order page, just select what kind of tapes you have and supply your details (the Digital S / D9 format is due to be added to its own section in that form shortly). I will then confirm the price, or best guess at the price, and let you know the address to send the tapes. Usually I transfer to DV-AVI files, not to DVDs.
If for any reason you get stuck filling out the form, just email me and I'll help you personally. It's a personal service I offer, not like some of the big video editing houses.
If you want your tapes back after you have the transfers (recommended):
Not everyone needs their tapes returned once they have the transfers, but if you do, there will be a little to add for postage costs. For a single (small) video tape in the UK, this is often £4.85 For larger quantities, and tapes from outside the UK, I will let you know. Ideally can you ensure you send the tapes in a package which is sufficiently large and robust for me to use to send back your original tapes. Usually I will send the work to you ahead of returning your tapes, then when you've confirmed you are happy with the transfers, I will return your tapes. This way I can help you further if necessary - for example you can now see you want a different part of a tape transferred on its own or you want extra copies.

Please read our Terms and Conditions, which form part of the agreement.
---
Testimonials and social media.
We are listed on the independent Freeindex service, you can read and add to reviews there. Most customers use that method for testimonials now.

We also have a collection of fascinating testimonials from some famous names, see the famous names testimonials page.

Please also subscribe to our YouTube channel where you can see some of the work we do and fantastic equipment we have. In particular we have featured this format on two YouTube videos: Part 1 and Part 2.


---
If you have any questions, just email me and I'll reply promptly. Also see the video99.co.uk Questions and Answers (FAQ) All material on this web site is copyright www.video99.co.uk and www.colin99.co.uk though trade marks remain with the manufacturers.
Visitors (counting since Nov'05):
---